THANK YOU- Dr. Ferch!
I have been a lifelong athlete-running, biking and triathlons. My body has taken incredible abuse. Over the years, I have had continual chiropractic care so I could stay active even as I approach 60 years old.
Of the many chiropractors I have had, Dr. Ferch has been by far the best. He takes great care and goes well beyond the normal, in keeping my body going. I'm immensely thankful for his amazing expertise and professionalism.
Mac M.
---
The majority of my day involves sitting at a computer to do my job. Though I try to remember to get up and move often, by the end of the day I'm tired and achy from my neck down to my hips. My feet are also affected.
When Dr. Ferch adjusts me, I am loosened up. This helps me cope much better with my job and other activities. It is wonderful for my pain to be reduced and sometimes eliminated for a time. In fact, since pain medication does not affect me or makes me sick, being adjusted is the best way I have found that helps me feel better.
Mary H.
---
I started seeing Dr. Ferch in October of 2015. Initially it was suppose to be during my pregnancy that year. Sadly, we lost our twins right before I was due. I kept the scheduled initial appointment. I made the choice to go ahead and get adjusted anyway in hopes of fixing an aggravated tailbone. I also suffer from migraines on a regular basis and was constantly taking medication.
Even after my first adjustment, I started to feel the difference. After seeing Dr. Ferch weekly and finding out I have a curve in my spine, my migraines have reduced their frequency and intensity. My tailbone no longer hurts and wearing a heel lift prescribed by Dr. Ferch has also helped with lower back issues as well!
I now see him on a monthly basis and that's mainly to keep well adjusted and prevent my body from slipping back into the deep rut it was in.
I highly recommend Chiropractic and Dr. Ferch to everyone I talk to!
Brandy G.
---
I had been coping with tightness and mild pain in my hips and lower back for 5 years. When my physically-demanding job accented this discomfort, I sought Dr. Ferch's help.
My first visit with Dr. Ferch produced amazing results. He listened closely to my descriptions and explanations of my discomfort and promptly found the source of my problem.
I have been visiting Dr. Ferch's office for about a month and I have been enjoying the vast improvements provided by his care.
I have greater range of motion and virtually NO PAIN! I am grateful to Dr. Ferch for his professional manner and expert care.
Thank you!!
Ian B.
---
I was Dr. Ferch's first patient when he purchased Fox Chiropractic Clinic from the late Dr. Fox's wife. I have found Dr. Ferch's chiropractic treatment very helpful. Especially when I was working- standing on cement at Northwest Printing. Also, as the stress of divorce and bankruptcy increased, tension in my neck and back developed adding headaches, pain, and more stress to my life. Chiropractic adjustment has worked to eliminate the headaches and helped reduce the neck and back pain. I appreciate being able to review information on vitamins, minerals, and herbs which have helped me be able to avoid prescription medication. My first choice is to go to Dr. Ferch's chiropractic clinic before even thinking of going to a medical doctor.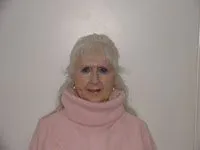 Geneva P. (Genney) Jones
---
As a Massage Therapist I understand how Massage and Chiropractic goes hand in hand. I have been coming to Dr. Ferch for 8 years now and will continue for many more. Since my son was born he too has been receiving chiropractic care since he was 4 days old. We have only had a common cold and 2 fevers during the 18 months since his birth. I know it's in part due to Dr. Ferch's great care along with the other alternative health options we follow. We love Dr. Ferch and are grateful he is an expert in his field and helps keep us healthy the natural way.

Sommers Gerratt
---
Jeremiah.
He is our second child. He has been such a blessing. Jeremiah has always been a pretty mellow baby ( our way of saying lazy) At about 5 months old we began to notice he was a bit too mellow. He wasn't rolling over and absolutely hated lying on his stomach. A friend at church mentioned chiropractic care. I was a bit skeptical. For some reason people have this preconceived notion that baby's bodies are different than adults. Fortunately someone has discovered otherwise.
So I brought him into Dr. Perch (what my family calls him). My husband and I were amazed. After his first adjustment he rolled over and he slept through that night. Hallelujah! Jere3miah had been waking up and astonishing 5 times a night. We were so impressed with this change that our "what do we have to lose" attitude became "we have so much to gain!"
Here was three months later continuing chiropractic care. Jeremiah has changed so much. He is so joyful, people comment, "he is the smiliest baby!" He not only rolls over, but under, along, and around. Jeremiah is sitting up and has mastered crawling. At 8 months old he is standing and attempting to walk!
The Lord has blessed us with a great chiro guy- thanks "Dr. Ferch.
-Amanda (Mom)
---
My two month old daughter was diagnosed with Torticollis which is basically a "crink" in her neck. The pediatrician recommended physical therapy to strengthen her neck muscles. Being a chiropractic patient myself for 18 years, I knew she had a subluxation issue as well.
I brought her to Dr. Ferch for adjustments. Within two weeks, I could see the change in her neck mobility and watched the sparkle return to my daughter's beautiful eyes. It took about two months to remedy the situation. Now, she gets adjustments as needed on average of every four to six weeks.
Thanks to Dr. Ferch, my baby does not require surgical intervention and is thriving!
Becky S.
---